Operations & Maintenance
Our specialists and personnel ensure that all of their activities are carried out following industry standards, with total safety in mind to ensure risk-free operations.
Process Plants and Terminals
Shree Sai Engineering has a track record of providing operation and maintenance services for Process Plants and Terminals, such as Gas Gathering Stations, Oil Marketing Terminals and Pumping Stations, Intermediate Oil Tank Farms, LPG/LNG Import Terminals, Gas Compressor Stations, and CNG Stations, among others.
Shree Sai Engineering's Multidisciplinary qualified, and experienced team handles all terminal and plant operation tasks, as well as Predictive, Preventive, and Shutdown maintenance. In the event of an accident, our professionals give hands-on solutions to minimize equipment breakdown time.
Compressor
Shree Sai Engineering has an established track record in providing safe, timely, and secure operation and maintenance, overhaul, repair, and troubleshooting services for all types of reciprocating gas compressors and gas engines. Gas compressors are installed, commissioned, operated, and maintained by us for a variety of purposes.
Gas Gathering Stations,
Onshore/Offshore facilities
Gas Storage facilities
CNG Stations etc.
We have also taken on the operation and maintenance of a gas gathering station, including CBM compressor packages at Level 1 and Level 2. (Howden Compressors with Waukesha Engines & Frick Compressors with CAT engines).
More than 300 CNG compressors of various models have been delivered with operation and maintenance commitments.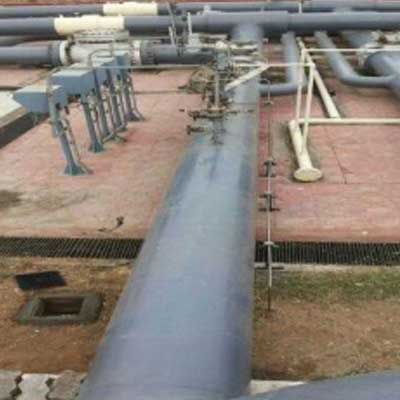 Pipelines
Shree Sai Engineering has a solid track record of providing integrated operation and maintenance services as a single point of accountability. We work on both umbrella and annual maintenance contract (AMC) projects. This includes mainline maintenance activities like ROU, Washouts, Markers, Emergency Response, Cathodic Protection Monitoring and Maintenance, and station maintenance activities like mechanical, electrical, instrumentation, civil maintenance, and station upkeep.
We currently maintain of cross-country pipes of various diameters. To avoid damaging existing underground pipelines, our professionals use safe digging techniques. Our operation and maintenance team has also worked on steel pipeline maintenance and responding to severe emergency leaks with leak clamps and sleeve welding.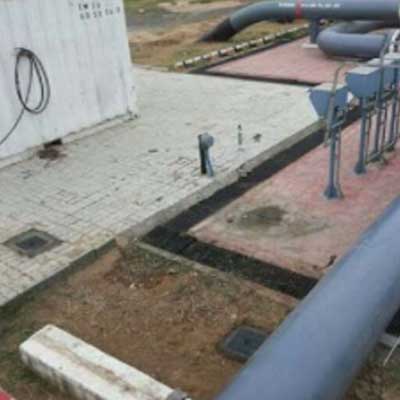 Oil & Gas Production Facilities
In the O&G value chain, production facilities play a critical/significant role.
Installation, testing, commissioning, and operation and maintenance are all services we offer.
Group Gathering Station.
Gas Collecting Station
Oil Collecting station.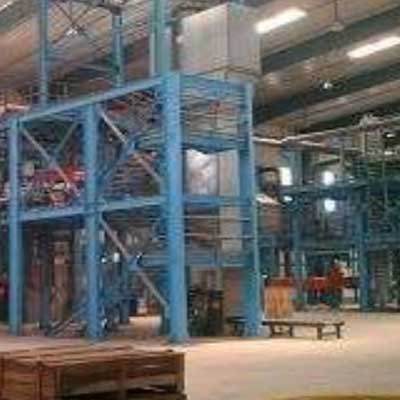 City Gas Distribution
Shree Sai Engineering specializes in installing city gas distribution infrastructure in India's cities and districts, serving both industrial and domestic needs. Building, Construction, Wet Leasing, Operation & Maintenance, and Testing & Fabrication Facilities are all services we offer for a CGD Network. Among our services are: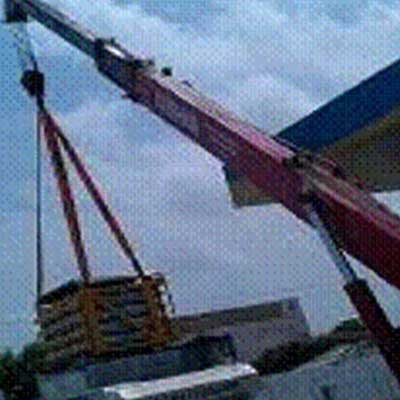 Services:
Pipeline networks and CNG stations, including compressors and dispensers, are operated and maintained by Shree Sai Engineering. We have a CNG testing facility that Nagpur's Chief Controller has approved of Explosives.
We safeguard the CGD Network's Asset Reliability & Integrity by providing Preventive & Predictive Maintenance, Breakdown Maintenance, and time-to-time Modification activities throughout the asset life cycle.
With qualified, trained, and experienced people, we can provide wet leasing of Hydraulic Booster Compressors.
Equipment:
Through its two state-of-the-art Fabrication facilities, Shree Sai Engineering specializes in developing various Pressure Regulating/Decompression Skids and Gas Metering Skids that adhere to Industry Standards. In City Gas Distribution networks, these skids are necessary during custody transfer. Hydraulic Booster Compressors for natural gas compression are also available.